Free U.S. shipping on all orders over $35! (No code needed.)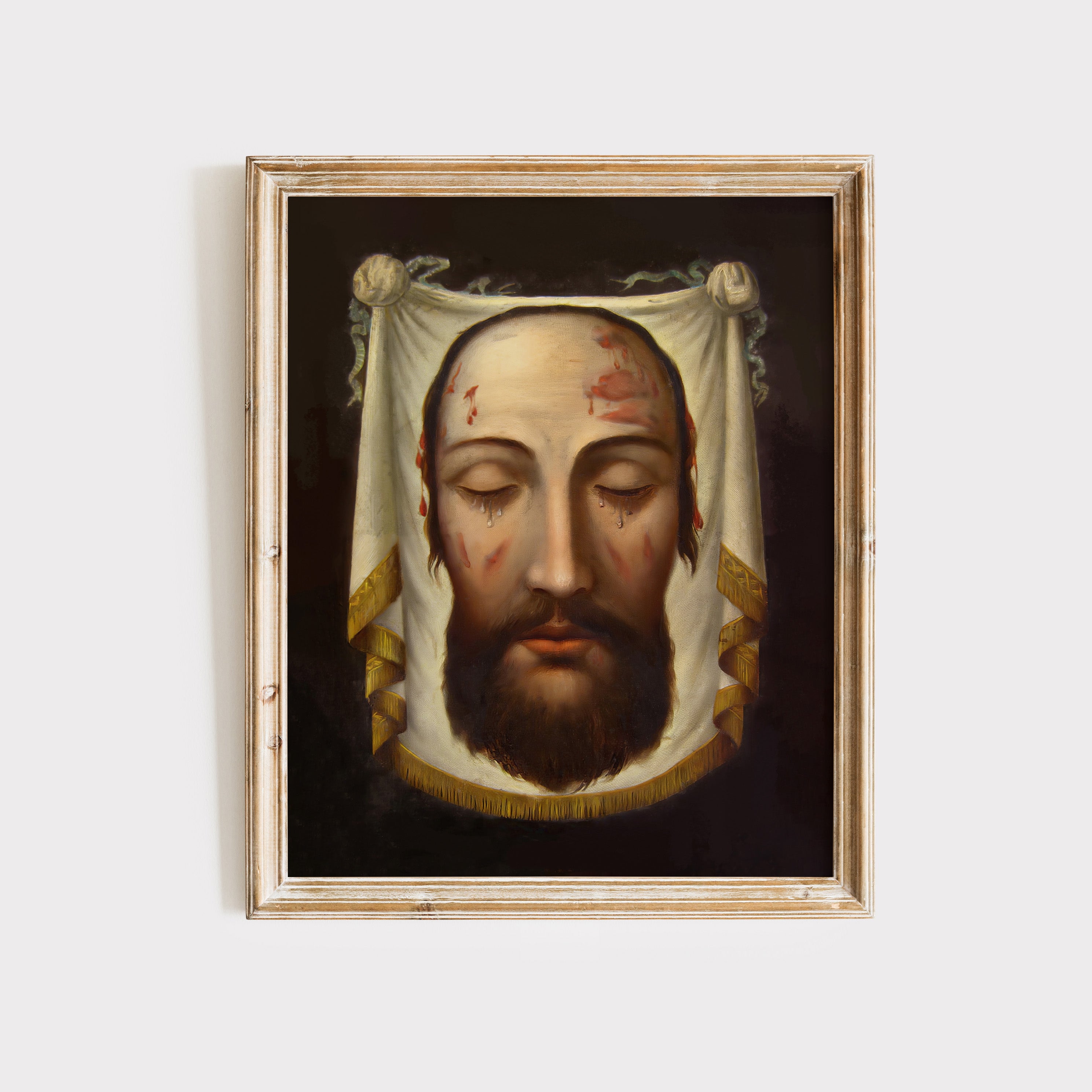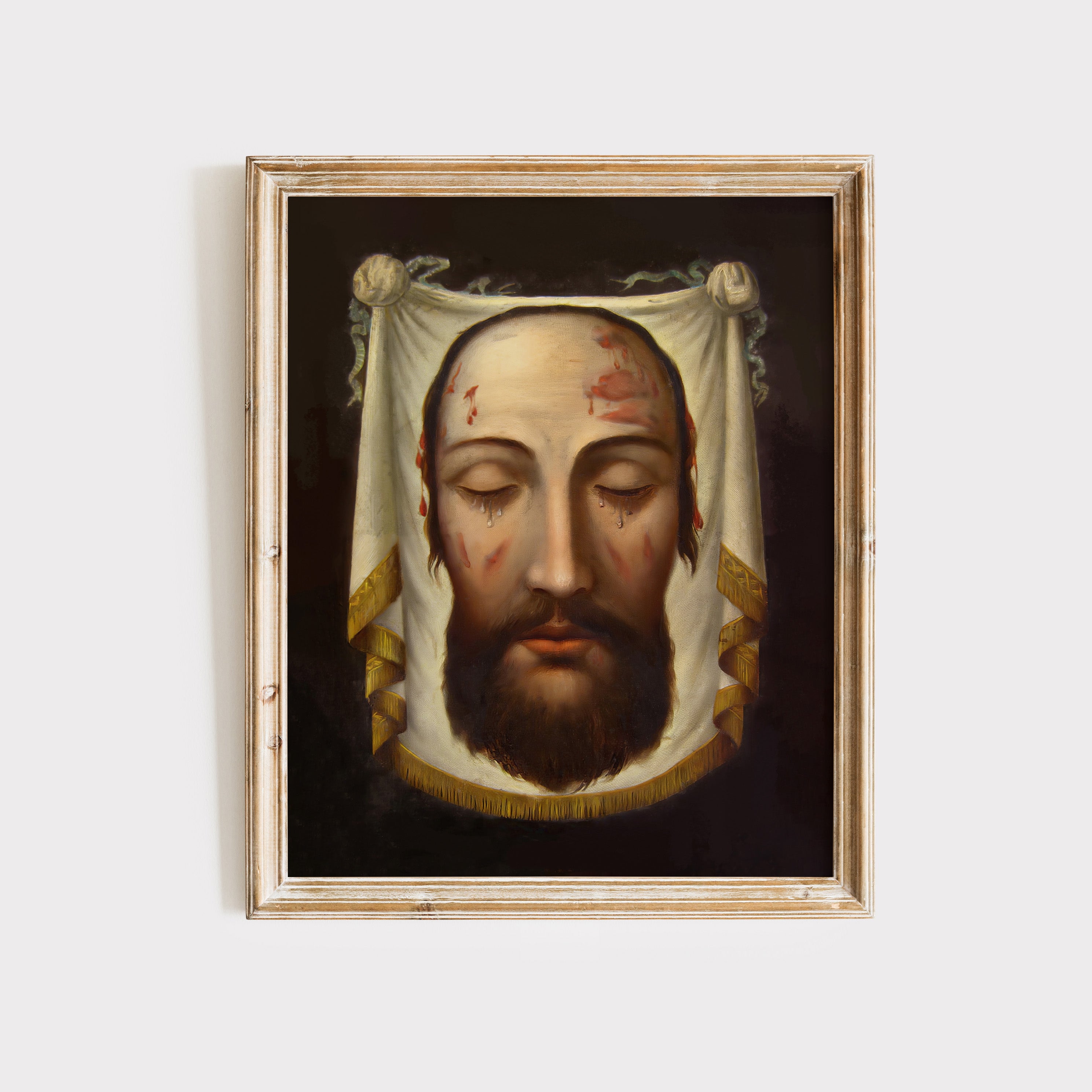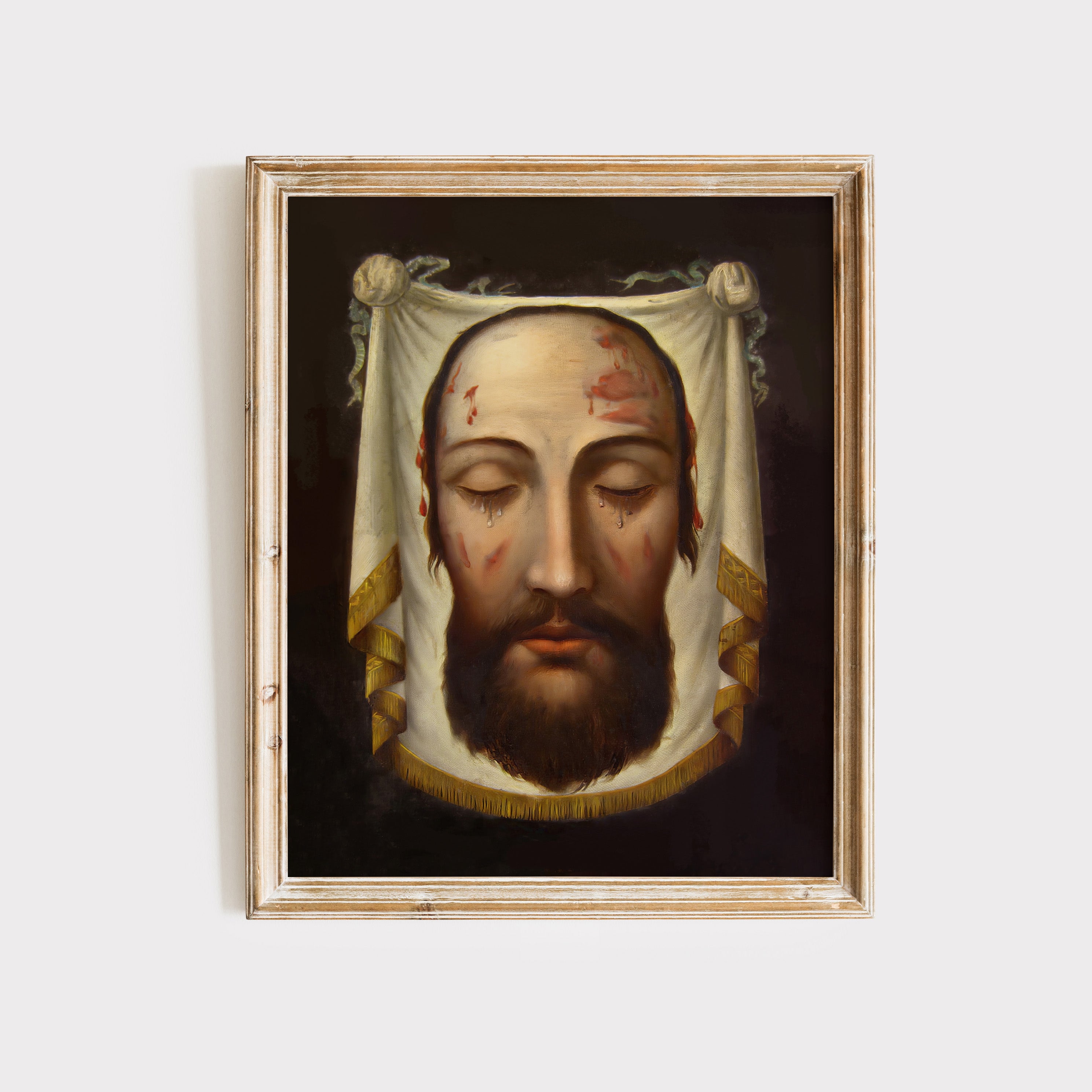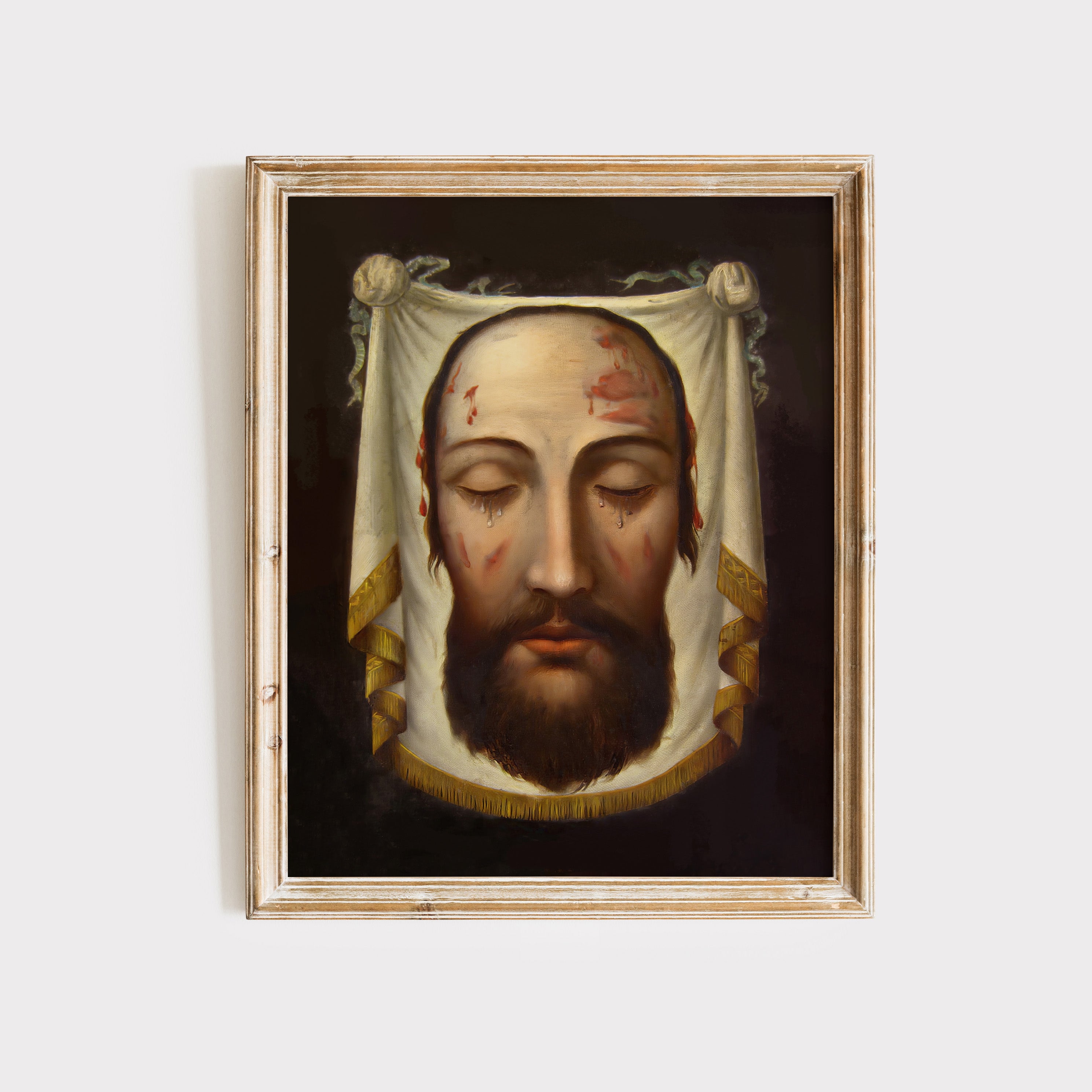 Holy Face of Jesus Art Print (Veil of Veronica)
Transform your home into a sanctuary with art that inspires the soul, sparks curiosity, and evokes a palpable sense of divine presence. This stunning painting is a faithful reproduction of the Veil of Veronica at the Vatican, which holds a miraculous image of Jesus Christ imprinted on it after Saint Veronica used it to wipe his face on the road to Calvary.
Our giclée prints are produced using only the highest quality materials, right here in America. We use premium cotton canvas and paper, and all our materials surpass the standards set by the Fine Art Trade Guild.
Our stretched canvas is 1.5 inches deep, with mirrored wrapped edges, canvas backing and wire hanger– ready to be hung! It can also be inserted into a canvas floater frame.
Small prints are shipped safely in a clear bag with a board, then secured in a sturdy shipping mailer. For larger prints, we use tissue and kraft paper to carefully roll them up, then pack them in a strong shipping art tube to ensure they arrive in excellent condition.
INTERNATIONAL SHIPPING: We are unable to ship stretched canvases outside of the U.S. at this time. If you live outside the U.S., please select the rolled option for your canvas. Thank you!
FRAME NOT INCLUDED. Frames displayed are to help you imagine the artwork in your home and to inspire you with framing ideas– they are NOT included with your print. The thin gold frame I like to use is: "Foundry" by MCS.
The original artwork was created in Rome under the guarantee of the proper authority and has been touched to the actual veil of Veronica, the wood of the True Cross, and the iron of the spear that pierced our Lord.

Members of the Archconfraternity of the Holy Face (of which St. Therese of Lisieux was a member) are encouraged to kiss this image every morning and night. What a better way to venerate the Holy Face image than to display it in a place of honor in your home!

While venerating the image, members of the Archconfraternity are also encouraged to pray:

"Lord, show us thy Face, and we shall be saved."

Want to become a member of the Archconfraternity of the Holy Face? Learn more about the devotion and the promises here:

http://www.holyfacedevotion.com

Then, fill out the enrollment form to become a perpetual member here:

https://www.martinians.org/archconfraternity-1